How to jump-start innovation and organizational change
---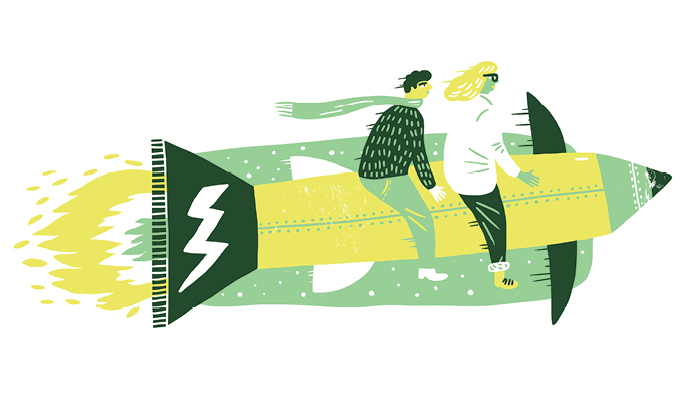 A version of this article appeared in the Spring 2022 issue of strategy+business.
In the spring of 2020, an Asia-based fintech was blindsided by surging demand for electronic payments. As millions of customers took their transactions online at the outset of the pandemic, many for the first time, the company's onboarding, troubleshooting, and other service functions struggled to keep up. Around the same time, my own employer, IMD business school, had to quickly migrate its executive education programs online. Creating this new model required an upgrade of our interfaces with program applicants and participants to ensure an intuitive yet high-end experience.
Confronted with unforeseen, pressing challenges, both organizations responded by hosting short-burst, virtual collaboration modules. The fintech brought together 200 employees for a first-of-its-kind, five-day online program. The objectives were to kick-start innovation and stimulate cultural change by asking engineers to think like product and customer relationship managers. Meanwhile, IMD assembled a group of managers for a virtual workshop sponsored by the chief digital and client experience officer (CDXO). The idea was to examine which aspects of the school's digital interfaces were outdated, and how they could be enhanced in a way that would simultaneously revamp internal processes and foster the kinds of cross-departmental collaboration that turned out to be vital during COVID-19.
---