The rise of the last-mile exchange
---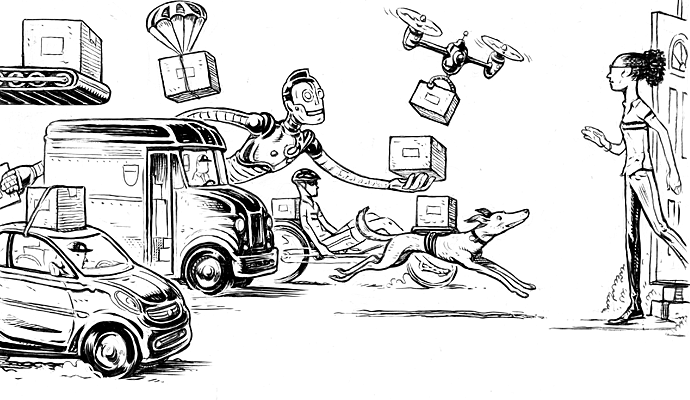 Park yourself at a typical residential intersection in the U.S., and you'll watch a parade of delivery vehicles pass by over the course of the day. Trucks from FedEx, UPS, and the U.S. Postal Service (USPS) crisscross neighborhoods, retrieving and delivering packages, sometimes more than once. Increasingly, they are joined by trucks from regional shippers such as OnTrac or LaserShip, as well as by unmarked vehicles with non-uniformed drivers, who drop off packages for companies including Walmart and online startups such as Roadie, Doorman, and Sidecar. Soon, fleets of vans bearing Amazon's logo, operated by independent companies, will be joining the mix.
The rising pace of activity along what's called the last mile of the retail sales chain reflects the boom in e-commerce. According to the U.S. Census Bureau, e-commerce accounts for about 9 per cent of total retail sales and is growing at a double-digit clip. The number of packages delivered annually in the U.S. is expected to rise from 11 billion in 2018 to 16 billion by 2020, according to estimates from Strategy&, PwC's strategy consulting business. B2C deliveries, generated mainly by e-commerce, account for more than half of today's volume and will make up two-thirds of volume by 2020.
In many ways, this seems like a sunny story all around. Consumers have more shopping choices than they have ever had, and their online purchases are delivered faster than seemed possible just a few years ago.
---