Here's How Digital Marketing Impacts Your Business Growth
---
Digital marketing methods have a significant impact on profit margins and a company's capacity to expand. A company's growth is limited if it does not utilise digital marketing tactics. In this article, you will get a gist of how digital marketing impacts your business growth.
Ways Digital Marketing Affects Your Business Growth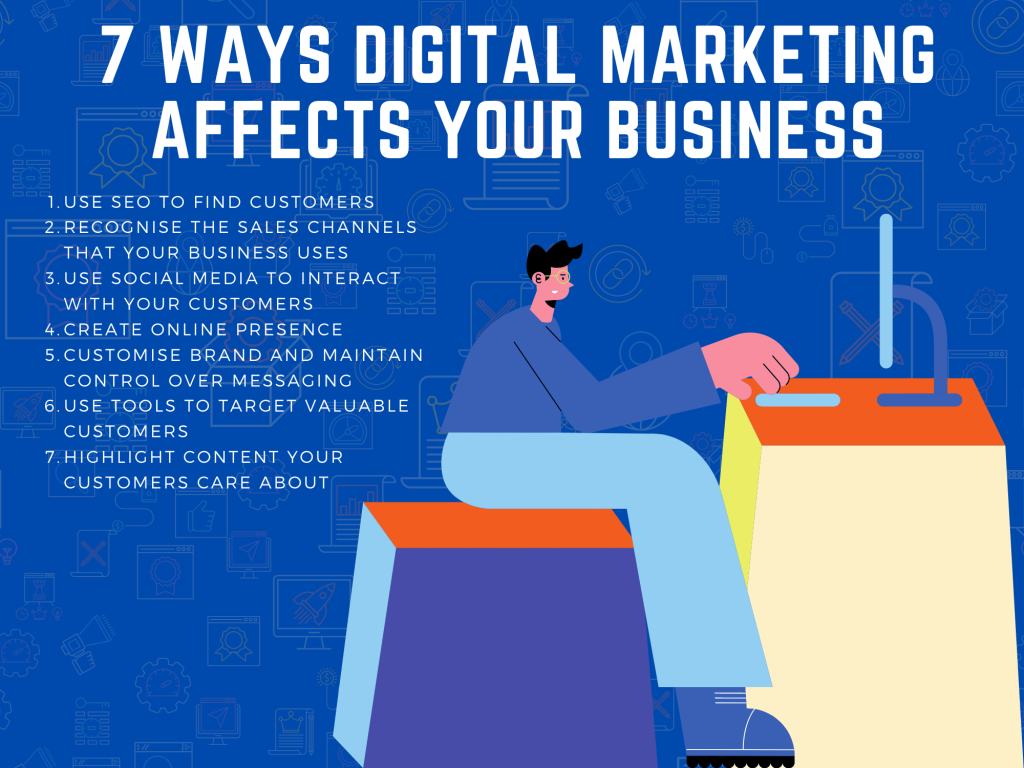 1. Use SEO to find customers you would not have found otherwise.
If you have even a strong comprehension of digital marketing, you've come across the term SEO and its acronym. The objective of applying SEO strategies is to boost the ranking of your content materials in search engine results. The higher your ranking in SERPs, the more your potential clients will see your website and other material.
Because 75% of Google searchers don't look past the first page of results, ranking is crucial.
From your viewpoint, more visitors to your website equals more opportunities to grow your brand. Each visitor to your website who isn't a current customer is an opportunity to expand your database. This visitor may sign up for your email list or make purchases from your eCommerce website that day.
While your clients are essential, any brand needs to bring in new customers to stay afloat. You may achieve just that by employing SEO methods. Another incentive to improve your SEO is that it establishes your website's reputation with Google.
The more Google perceives your site as an authority on its chosen subject, the more it will be valued. Thus, being a premier Google partner benefits your business in a number of ways.
This increases your chances of being noticed by a more significant number of web browsers. Create quality backlinks as one of the approaches to boost your authority to aid in this aspect.
2. Recognize the sales channels that your business relies on.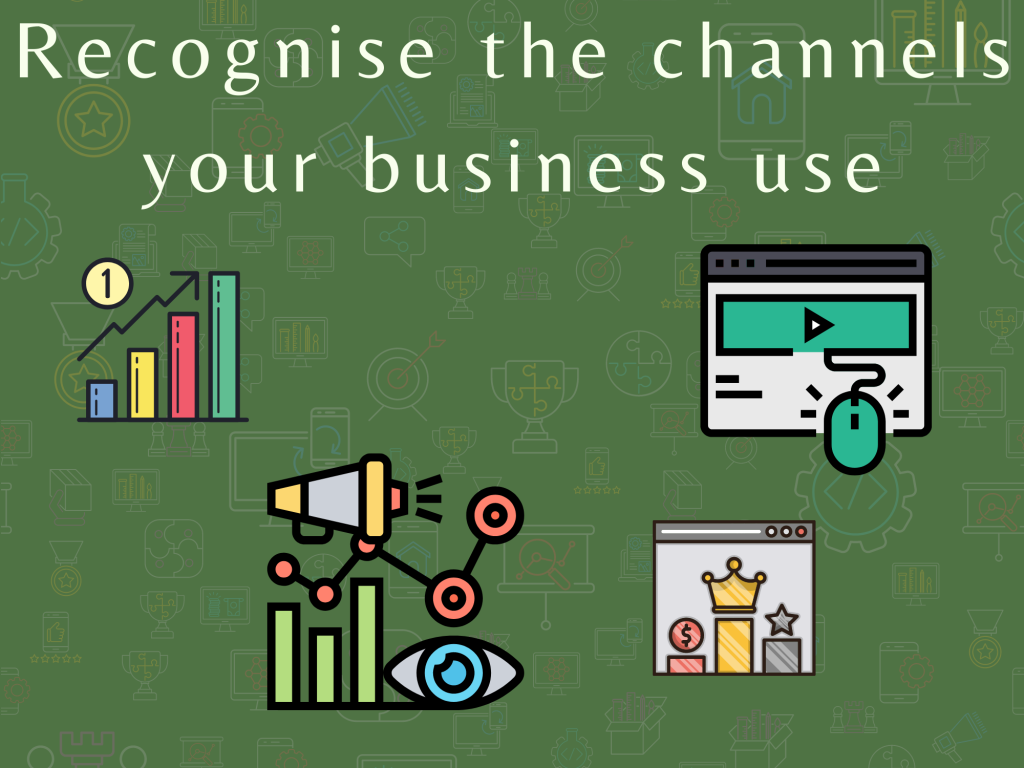 One of the most appealing areas of digital marketing's impact on business growth is the ability to see results almost instantly.
If you conduct a google ads management and notice an increase in sales, you can credit it to the campaign efforts. You may also use services and programs to see which channels and advertisements bring you the most visitors – such as LinkedIn advertising. All of these factors can help you decide where to place your next ad and how much to spend.
Before you start any marketing effort or initiative, the first thing you must do is identify the metrics you want to examine and track.
Once you've determined your goal, it'll be much easier to produce an ad that achieves your goal. You should track how well your ad converts viewers into purchasers if you want to increase sales. Observe your figures after your campaign launches if you're going to raise brand awareness by gaining more followers on your social media sites.
3. Use social media to help you communicate your message and interact with current and potential customers.
Social media dominates many elements of the typical person's life. It should also be a significant component of any digital marketing approach you develop. Social media channels are another way to connect with both new, prospective, and existing customers. They also allow you to cross-promote your material from one channel to another.
Here are a few more compelling reasons why you should have a social media presence and plan.
Allows a company to engage in interactions with customers that would not have occurred otherwise. Customers will feel like they are a part of something and that the firm values them.
It's excellent to be able to reply immediately to client feedback and inquiries via social media.
You can utilize your platforms to watch the competition and monitor what they're saying and doing and how customers receive their branding.
Even if your customers do not mention your brand in their comments, you can use social listening tools to see what others say about your company.
4. Create an online presence.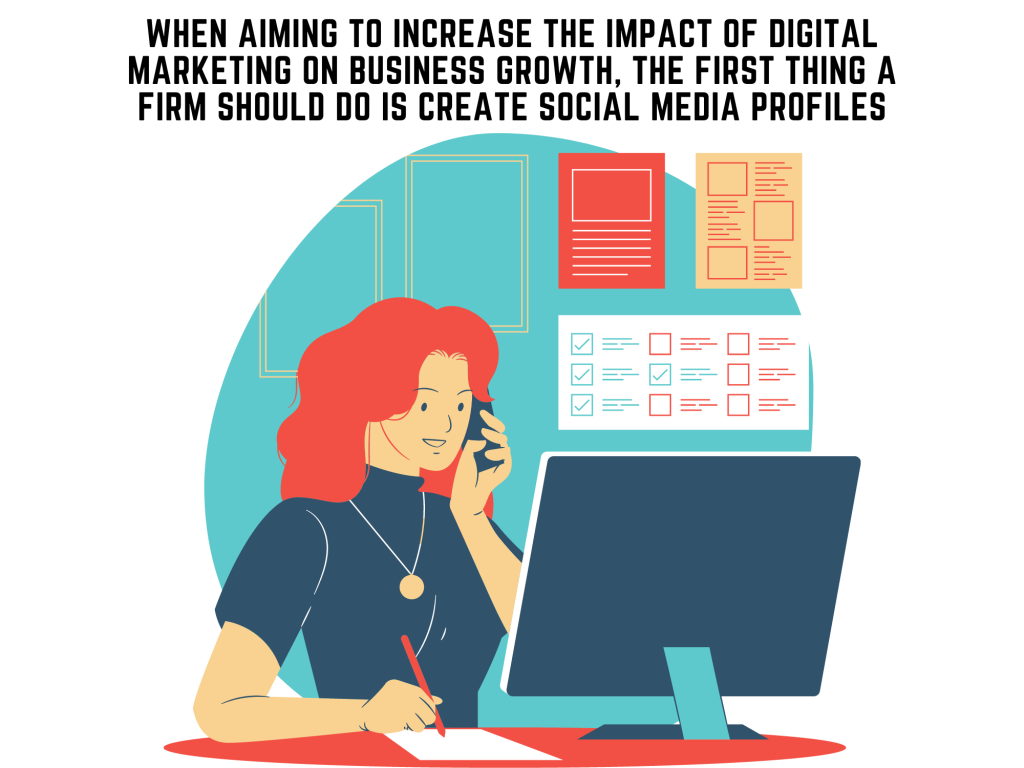 No one will find you if you are not online in today's environment. To witness the effect of digital marketing on your business' growth, you must first build an online presence. A digital marketing agency can help you in this manner.
Consumers today do not use a phonebook; instead, they utilize Google, Facebook, or ask their social media buddies. You are missing out if you are not present. When a consumer considers purchasing a product or service, you must be there where they will be looking. When aiming to increase the impact of digital marketing on business growth, the first thing a firm should do is create social media profiles. A digital marketing agency that specialises in this area can help you out.
Claiming your Google Business listing is one of the most critical things a company can do.
Because Google is the most popular search engine, you should take advantage of all of its features. Your specific location will appear in a local Google search and their maps application after you claim your Google listing. This will assist in bringing customers to your door.
5. Customize your brand and maintain control over your messaging.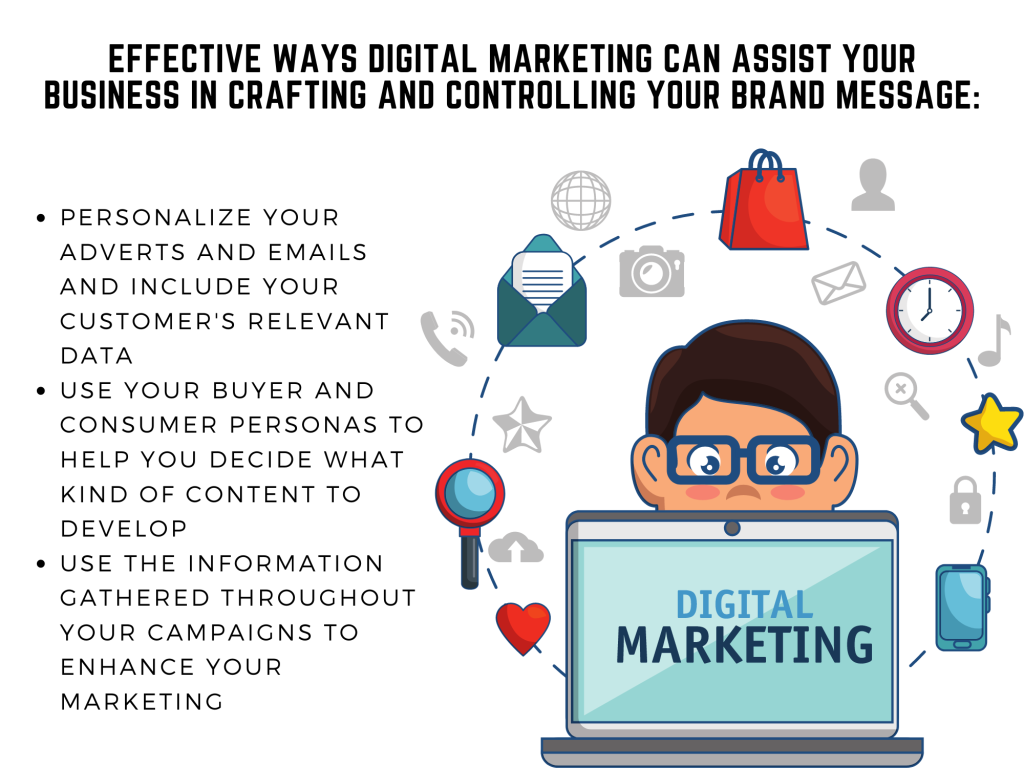 The only aspect where the corporation has complete control over the message and its responsiveness to customer feedback is digital media.
If a news piece about your company is published online, you will be unable to respond to any comments posted. However, if you post a review of your brand on your social platforms, along with any comments or counterarguments, you have complete control over what you say and how you respond to it. Google Reviews is a fantastic illustration of this principle in action.
On a company's Google Reviews, anyone can write whatever they want. Innovative businesses make it a point to respond to these reviews to resolve any customer's concerns or refute an inappropriate or fraudulent review.
Here are a few more effective ways that digital marketing may assist you in crafting and controlling your brand message:
Personalize your adverts and emails as much as possible by including your customer's name or other relevant information.
Use your buyer and consumer personas to assist you in deciding what kind of content to develop. Make sure your material appeals to your target audience.
You can use the information gathered throughout your campaigns to enhance your marketing.
6. Make use of tools to target your most valuable customers.
There are many reasons why digital marketing is better than traditional marketing methods. Still, one of the most apparent is that it offers a business with essential customer data.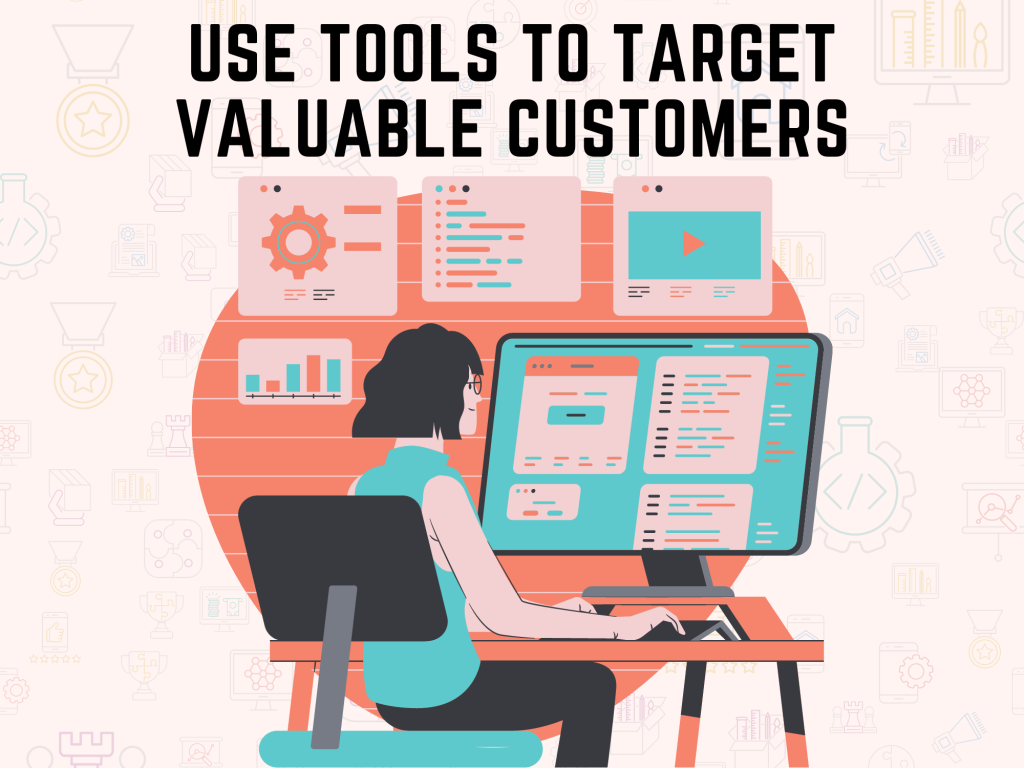 The more data you have on the people that interact with your website and content, the better prepared you will be for the future. You can learn who engages with your content and when by analyzing statistics. This means you may use this data to improve your content and the platforms you use to display it.
This graph depicts some of the most effective digital marketing channels. However, keep in mind that your core customer's demographics may differ from those shown in this chart because this is an average. Determine what works best for your brand and provides the highest return on investment.
For the selling of products, email marketing regularly provides the best ROI of any digital marketing approach. However, this may not be true for other businesses.
7. Provide value to customers by highlighting content that they care about.
Content marketing is an essential aspect of any digital content creation. Hiring a content marketing agency can help you with your marketing concerns.
The write-ups on a web page aren't the only thing that constitutes content. Copywriting, blog entries, social blog posts and hashtags, videos, and even images are examples of content. It is all-inclusive. You can rest assured that if you establish a strategy that includes these types of material for your visitors, you will be providing them with what they want to see.
Here are some ways that offering valuable information to your audience might benefit your business:
After reading or seeing instructive information on your website, customers are far more inclined to buy from you.
When compared to paid lead creation, an intelligent content marketing approach can produce 3x more leads. It's also 62% less expensive.
Companies discovered that after establishing a robust content strategy, the volume of the leads generated was higher than before they had a content marketing plan in place.
Bottom Line
Digital marketing transformed the way firms engage with their customers and how customers find a business. As more and more companies go digital, the importance of digital marketing on business growth will only intensify.
A company's capacity to engage with existing customers and discover new ones will increase if it has robust digital content. The absence of a digital presence also contributes to a lack of confidence in the brand. However, an excellent digital marketing program that includes social media and content marketing can positively impact a business's success. With a competent digital marketing agency, you can meet your objectives and goals for your business much faster.
---